Economy Class
/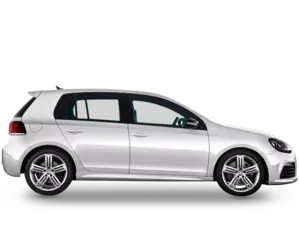 3 | 2
One way: 69 USD
Round trip: 138 USD
Comfort Class
/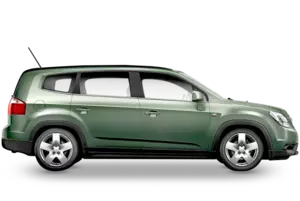 4 | 4
One way: 89 USD
Round trip: 178 USD
Minivan
/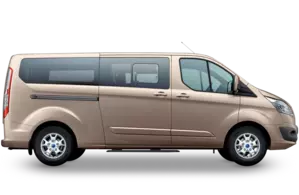 7 | 7
One way: 149 USD
Round trip: 298 USD
Business Class
/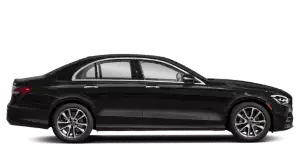 3 | 2
One way: 99 USD
Round trip: 198 USD
Minibus
/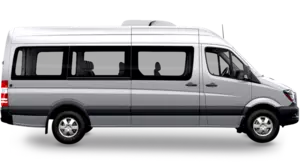 16 | 16
One way: 199 USD
Round trip: 518 USD
The biggest sport event on the planet 2016 – Olympic Games in Rio de Janeiro!
On this page, LingoTaxi, the only 100% English-speaking taxi and transfer service in Rio de Janeiro, gives some advise on the transportation situation as well as other useful information to make your visit to Rio de Janeiro in 2016 as smooth as possible!
Visa and Ticket Information
First of all, we advise all travelers to check if you require a visa to Brazil before booking any tickets, transportation or accommodation on-line. Note that citizens of the US or Canada are required to obtain a visa prior to arrival. Once your flight is booked, we advise to buy tickets for the games in advance,. These can be purchased at the official website of Rio 2016. When you know exactly which games you are going to watch, contemplate a location for a suitable accommodation.
Airport Transfers in Rio de Janeiro include:
Meeting in the arrival hall with a name board
Help with luggage
1 hour waiting time & parking costs included
Flight status tracking (in case of flight delay, no additional costs)
Payment in Euro, US Dollar or Brazilian Reais
Fixed fares, no hidden costs!
Important: All reservations for August 2016 have to be prepaid in advance. Availability of our vehicles during the Olympic Games is limited, therefore we recommend to make a reservation far in advance.
All Rio de Janeiro airport transfers include an English-speaking driver. You can change to the language of your choice for free, if available.
Available languages in Rio de Janeiro:




Additional Services
| | |
| --- | --- |
| Baby / booster seat (each) | 4 USD |
In case you have children younger than 8 years traveling with you, please make sure to have a suitable baby/booster seat available. If you wish, LingoTaxi can provide you with a baby seat if booked in advance.
All fares are fixed for any of the districts of Rio de Janeiro as listed below. If you wish to travel to a location outside of the Rio de Janeiro city borders, or if you have specific questions or requests, you are welcome to contact our 24/7 customer service and we'll help you make the most out of your trip to Brazil.
Copacabana | Ipanema | Leblon | Barra da Tijuca | Botafogo | Catete | Centro | Duque de Caxcais | Flamengo | Gloria | International Cruise Terminal | Joa | Lago do Machado | Lapa | Laranjeiras | Leme | Morro da Bela Vista | Niteroi | Rodoviaria (Bus Terminal) Novo Rio | Santa Teresa | Sao Conrado
Venues of the Games
There are four main venues where the games will be hold: Copacobana, Maracanã, Barra (Barra da Tijuca) and Deodoro. The last two, Barra (Barra da Tijuca) and Deodoro, are the furthest away from the city center of Rio. Depending on the games venues, there are a lot of options to book a hotel close to any of them.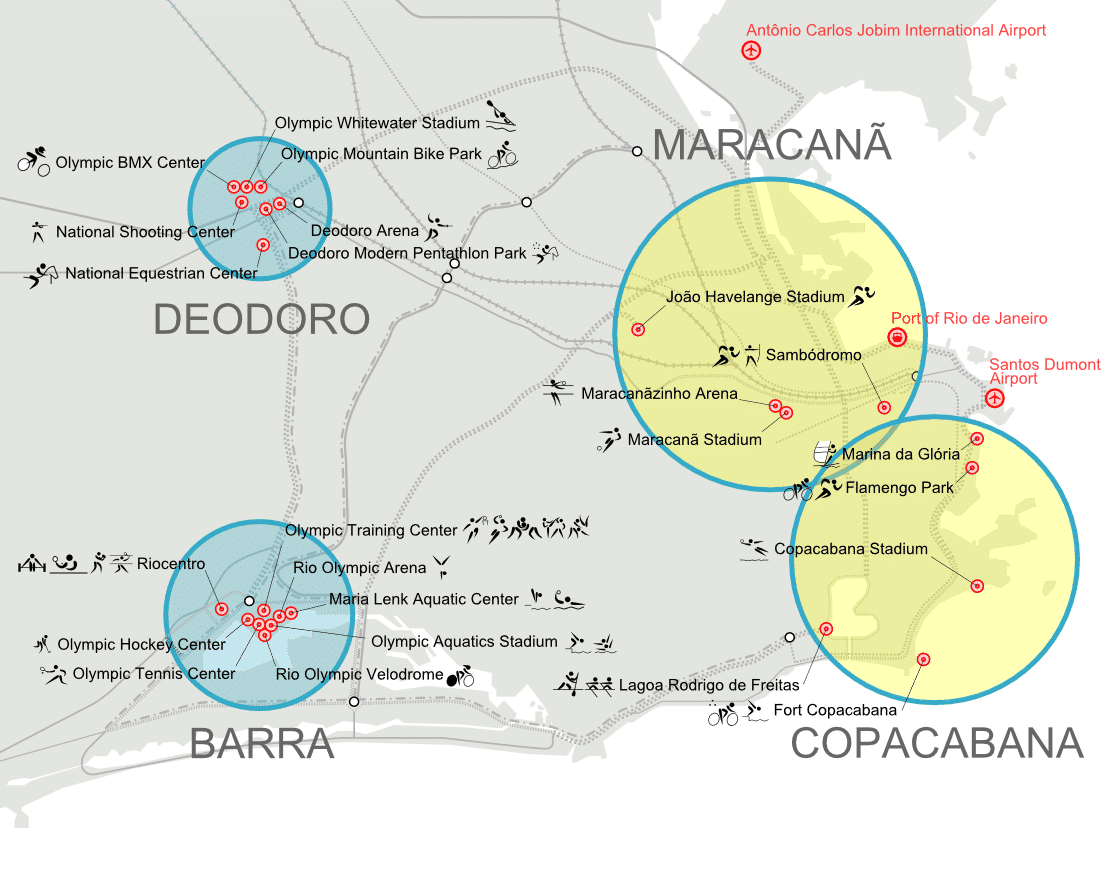 Yellow Zone: Copacabana, Maracanã
Blue Zone: Deodoro, Barra da Tijuca