On this page, customers of LingoTaxi are able to share a review of their experience with our services. If you have been one of our customers, you are welcome to leave your feedback in the form below or on TripAdvisor or on Trustpilot. Thank you very much for your trust in our company.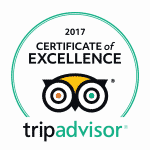 Throughout the years, LingoTaxi has received more than 1000 customer reviews on its website, and more than 800 reviews of satisfied customers on TripAdvisor. Check for yourself and see why customers have chosen LingoTaxi!
LingoTaxi Customer Reviews
LingoTaxi
Average rating:
1005 reviews
Mar 29, 2023
Perfection
Lingo used in::
2019-2022
I have been using Lingo Taxi since 2019 and will not even consider another service for even half the price. The drivers are brilliant, polite and always on time. Perfection in airport transfers
Dec 19, 2021
Excellent
Excellent . On time, called apartment on arrival, comfy vehicle.
Nov 27, 2021
Superb Service
Fantastic trip to and from the airport. Kind, helpful and courteous English speaking drivers. Arrived in time. Would not use another compony. Fantastic experience.
Nov 15, 2021
Brilliant Service
Lingo used in::
St Petersburg
On a recent trip to St Petersburg we booked LingoTaxi for pick ups and for a tour and, to put it mildly, our trip could have been ruined without their help. The first part of getting picked up at the airport went reasonably well considering we were 90 minutes late but the driver was brilliant and waited. While we were there the city went into a partial lockdown and so all our planned visits were hit as we did not have Russian vaccination certificates to enter museums etc. To get over this we contacted Alexander and again he was quick to organise a trip to Peterhof for us at very, very short notice and to get us in with our English language vaccine certificates.

Finally with short notice our flights were brought forward almost a day and again we contacted Alexander and he was able to rearrange our pickup for the airport with just an hours notice.
This is the reason I always use LingoTaxi and I really can not recommend them highly enough.
Nov 10, 2021
Excellent Experience
Lingo used in::
St Petersburg RU
My driver for today (Darya) was INCREDIBLE. Her knowledge of the city and history was top shelf!
Kind, hospitable and incredibly pleasant.... the time passed too quickly.
Highly recommend the services provided.
Oct 31, 2021
Amazing service!
Really great experience using LingoTaxi, my driver Aleksey was fantastic!! He got in touch really early to make arrangements of where and when would be best to meet me, and then stayed in touch with me throughout my trip as my flight was running late. He was really friendly and spoke great English, giving me lots of local info to help with my stay here, and got me from the airport to my hotel hassle-free. Would highly recommend the service to anyone, and especially Aleksey!
Oct 27, 2021
Efficient and helpful
Driver Vladimir met us on time, helped with luggage and drove us safely to our destination. Excellent hassle-free service and inexpensive. Thank you.
Jul 22, 2021
Awesome service
Lingo Taxi you guys rock, You ensured our trip in Russia is memorable, Alexander from Lingo Taxi was a wonderful host and had arranged everything as per my demand and request.



Our Driver Dimitry was a perfect companion and helped me celebrating my wife's birthday organising all the surprises. He is a very nice soul and with great sense of humour.



Our guide Yanina was a wonderful guide, super friendly and knowledgeable, she made our city tour awesome. She speaks very good English and made us all very comfortable.



Infact Alexander made sure that our trip is hassle free by providing all English speaking and cooperative staff, clean vehicles. I highly recommend Lingo Taxi to all, they truly value you.
Page 1 of 126:
«
‹
1
2
3
›
»