Moscow Train Station Transfers with English-speaking drivers
LingoTaxi offers you transfer services from any of the ten train stations within Moscow to your hotel, apartment address or the airport (and vice versa). We offer our customers one fixed price per Moscow train station transfer, no matter where you go within the city. Our fares are per vehicle, not per passenger. Our transfers include English-speaking chauffeurs.
Our train station transfer in Moscow includes meet & greet with a name board at the platform of your train and 30 minutes waiting time. For pick up at your hotel or apartment, 10 minutes of waiting time is included in the fare.
Travel in comfort and book your ride from the hotel, train station or airport in advance with LingoTaxi.
Additional Information
| | |
| --- | --- |
| Baby / booster seat (each) | 150 RUB |
| Outside Moscow (Economy, Comfort), per km | 75 RUB |
| Outside Moscow (all others), per km | 90 RUB |
Important: Pick up from train stations are only offered from fixed scheduled long-distance trains. We do not offer pick ups from the Aeroexpress or local elektrichkas. For comfortable airport transfers, please have a look at our hassle-free Moscow airport transfer service.
Transfers Train Stations Moscow Airports

Economy Class
3800 RUB
Comfort Class
4400 RUB
Business Class
6500 RUB
Minivan
6200 RUB
Business Minivan
10900 RUB
Minibus
9600 RUB
List of Train Stations in Moscow
Belorussky Railway Station
Kazansky Railway Station
Kievsky Railway Station
Kursky Railway Station
Leningradsky Railway Station
Paveletsky Railway Station
Rizhsky Railway Station
Savyolovsky Railway Station
Vostochniy Railway Station
Yaroslavsky Railway Station
Our Russian train station transfers include:
English-speaking chauffeur
Payment in Euro, US Dollar or Russian Rubles possible
Fixed fares, no hidden costs!
Pick up at the train station includes:
Greeting on the platform with a name board
30 min waiting and parking included
Pick up at the hotel (or address) includes:
Meeting at the reception (hotel)
10 min waiting and parking included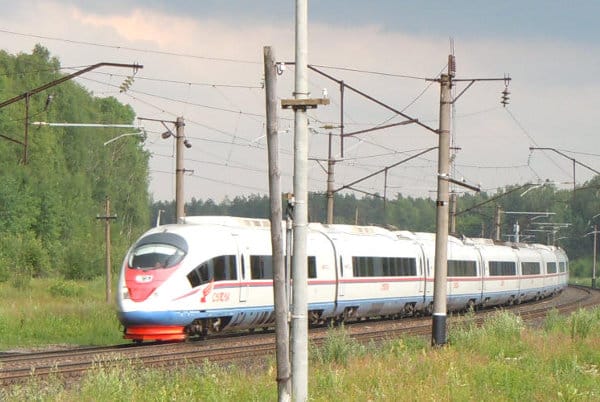 Moscow Train Station Transfers with English-speaking chauffeurs
Our train station transfers in Moscow include the personal meeting on the platform of the railway station with a name board. Taxes, parking expenses and waiting time (30 min at train station) are included, too. For a transfer to a train station, the transfer includes personal assistance by the driver with finding the right platform/pier. Our train station transfers have a fixed fare for all locations within Moscow. We serve all nine major train stations in Moscow as well as the Northern River Boat Terminal. There are no additional costs in case of delay, traffic jams or unforeseen snow storms.
If you wish to make a trip from the train station to a location outside of Moscow (the MKAD – Moscow Ring Road is seen as the city border), the transfer will be charged with an additional fare per km (see above) or with a fixed fare if it is one of Moscow's four international airports. Our dispatchers can quote you the exact fare to specific locations outside of Moscow (e.g. airports), depending on the specific train station.
How many train stations are there in Moscow?
Since 2021, there are 10 train stations in Moscow. Almost all train stations are located comfortably within the city center. In the north-east of the city center, at Komsomolskaya metro, you will find the three major train stations of the city: Kazansky, Yaroslavsky and Leningradsky Railway Stations. As the names suggest, if you for example departure on a train to Kazan, your train station of choice most likely is Kazansky, and so on. Trains to Saint Petersburg generally leave at Leningradsky train station. The famous Trans-Siberian train generally departs from Yaroslavsky railway station. However, as always, we recommend you carefully check on your train ticket the departure train station, as these might change on short notice due to random circumstances.
What is the main train station in Moscow?
While Kievsky Railway Station is the largest train station in Moscow, for foreign visitors the most frequented train station in Moscow is Leningradsky, also known as Moscow Passazhirskaya station. The latter station connects Moscow with Saint Petersburg as well as cross-border trains to Finland and Estonia. Furthermore, it is the departure point for the high-speed Sapsan train to St. Petersburg.
Latest Customer Reviwes
Average rating:
998 reviews
Jul 22, 2021
Awesome service
Lingo Taxi you guys rock, You ensured our trip in Russia is memorable, Alexander from Lingo Taxi was a wonderful host and had arranged everything... Continue reading...
Jun 28, 2021
Great service
I really appreciate high level of service of LingoTaxi driver Ivan. It was great experience. Extremely polite man and helpful. He delivered ... Continue reading...
Mar 4, 2020
Excellent service - Airport transfer
I used Lingo Taxi for arrival in Moscow and also when going back from Moscow. Both of the driver in charged, Oksana & Dima were very polite... Continue reading...
Page 1 of 333:
«
‹
1
2
3
›
»