Airport Transfer in St. Petersburg – Airport Taxi with English-speaking drivers
Welcome to Saint Petersburg - the cultural capital of Russia - with our comfortable and hassle-free airport transfers from/to LED (Pulkovo) airport in St. Petersburg. LingoTaxi airport transfer fares are fixed and per vehicle, not per passenger.
We offer our services from and to St. Petersburg Pulkovo Airport (LED). Each vehicle class has one fixed price from St. Petersburg Pulkovo Airport (LED) and vice versa. See for all our fixed prices the price boxes on this website.
All airport transfers in St. Petersburg include an

English-speaking driver.
Economy Class
/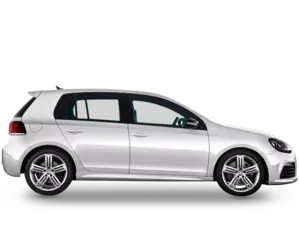 3 | 2 |

1750 RUB
(approx. 19 EUR)
Comfort Class
/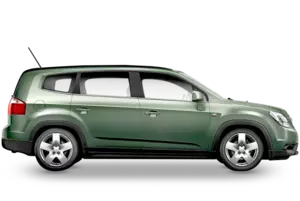 4 | 4 |

2000 RUB
(approx. 22 EUR)
Minivan
/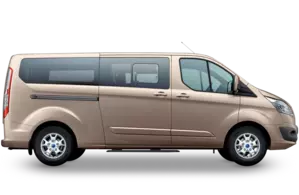 7 | 7 |

3200 RUB
(approx. 35 EUR)
Minibus
/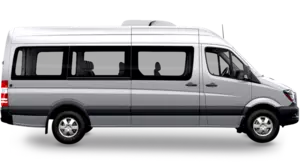 16 | 16 |

6500 RUB
(approx. 71 EUR)
Business Class
/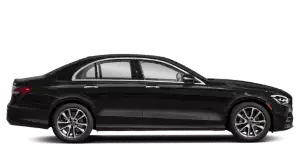 3 | 2 |

3500 RUB
(approx. 38 EUR)
VIP Class
/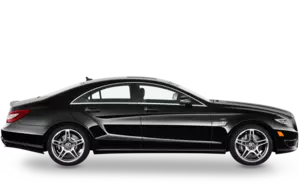 3 | 2 |

8900 RUB
(approx. 97 EUR)
Business Minivan
/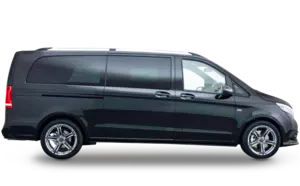 6 | 6 |

6200 RUB
(approx. 67 EUR)
Wheelchair Accessible Van
/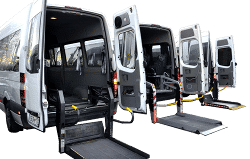 3 | 8 | 8 |

9900 RUB
(approx. 107 EUR)
Pick up from the airport includes English-speaking assistant. Discount for small groups available.
Our airport transfer in St. Petersburg includes:
Meet & greet in the arrival hall with a name board
English-speaking chauffeur
Help with luggage
1 hour waiting time & parking costs included
Flight status tracking (in case of flight delay, no additional costs)
Payment in Euro, US Dollar or Russian Rubles
Fixed fares per vehicle, no hidden costs!
When should I make a reservation?
We highly recommend passengers to book minimum 1 day in advance, to make sure a vehicle will be 100% available and our team can provide you with your driver's details before your flight takes off. The minimum time to make reservations is 3 hours before pick-up time.
Additional services
| | |
| --- | --- |
| Baby / booster seat (each) | 150 RUB |
In case you have children younger than 8 years travelling with you, please make sure to have a suitable baby/booster seat available. If you wish, LingoTaxi can provide you with a baby seat if booked in advance.
Train Station Transfers
Economy Class
1450 RUB
Comfort Class
1700 RUB
Business Class
3300 RUB
Minivan
3000 RUB
Minibus
6200 RUB
Travel to St. Petersburg visa free with the new St. Petersburg e-Visa!
Since October 2019, foreign tourists and business travelers of more than 50 countries can visit the city of St. Petersburg and the surrounding Leningrad Region (e.g. Peterhof and Catherine Palace) by applying for a simplified e-visa online.
We have collected the facts for you in our ultimate guide to the St. Petersburg e-Visa! Or if you already want to apply for the visa, visit the Russian Ministry of Foreign Affairs website, apply for your e-Visa, and then book a comfortable and hassle-free airport transfer with us!
Latest Customer Reviews: Saint Petersburg Airport Transfer
Average rating:
996 reviews
Mar 4, 2020
Excellent service - Airport transfer
I used Lingo Taxi for arrival in Moscow and also when going back from Moscow. Both of the driver in charged, Oksana & Dima were very polite... Continue reading...
Page 1 of 996:
«
‹
1
2
3
›
»