Russian River Cruise Transfers
Are you planning to explore Russia's rivers between St. Petersburg and Moscow by traveling on one of the many famous Russian river cruises? Do you wish to individually visit some of the famous sights in both cities on land or are you looking for a transfer to/from the airports?
LingoTaxi offers you English speaking taxi transfers to (and from) the pier from (and to) any Moscow or St. Petersburg airport, and we make sure you arrive on time for your return flight from the port.
Enjoy fixed, honest fares without hidden costs and an 100% English speaking service!
How does booking a Russian River Cruise Transfer work?
Moscow
In Moscow, our drivers regularly meet passengers at the Northern River Boat Terminal to enjoy an individual day tour around Moscow with our English-speaking chauffeur service. All our fares are fixed (see below), so you know beforehand how much your taxi fare will be. Passengers will be met personally at the visitor gate of their pier with a name board, and our drivers can bring you to any location or sight you wish to see - the Red Square, the Kremlin, Arbat Street, the Bolshoi theater etc. Enjoy Moscow on your own pace, without the need to be stuck to your travel agencies itinerary. On the way, your chauffeur can answer your questions in English and will be happy to plan the best route and give you tips for your visit around Moscow. Additionally, we offer individual, guided private tours on an hourly base to the places you wish to see.
Next to individual tours around Moscow, of course we also offer airport transfers from/to the pier. At any of the three international Moscow airports (Sheremetyevo, Vnukovo, Domodedovo), our drivers will meet you personally with a name board at the arrival hall. One hour of parking and waiting is already included in our fares, so you don't need to hurry when at customs. Likewise, our drivers can meet you at the visitor gate of your pier with a name board and bring you to any of the three airports to catch your next flight on time.
Saint Petersburg
In St. Petersburg, our chauffeurs can meet you at the Utkina Zavod pier (or any other pier in town) for an individual tour around St. Petersburg, to Peterhof, Catherine's Palace or any other sight around the city, and of course also meet and greet you at the St. Petersburg Pulkovo airport (or vice versa).
How to make a reservation when I'm already on the cruise?
You can reserve all your transfers before the start of your cruise, even several month before, if you wish. You can simply fill out our online reservation form, call us on our Russian or US phone number or make a reservation in the chat with one of our dispatchers. You will receive a confirmation e-mail with all relevant information, and a day before each transfer, passengers receive a second e-mail with information regarding their driver.
If you're already on the cruise ship and don't have internet access, reservations can be placed by phone minimum 1 day in advance. We understand that internet access on a cruise might be limited, thus we also offer river cruise passengers the option to have an SMS sent to their mobile phone after making a reservation including the confirmation as well as driver details, so you know exactly who will meet you at the port. If you have any questions regarding our transfer services, don't hesitate to contact us!
Boat Terminal - Airport Transfers
From any airport to the pier (and vice versa)
Economy Class
Moscow / St. Petersburg
/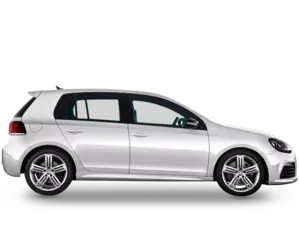 3 | 2
Moscow: 2990 RUB

(~ 30 EUR)

St. Petersburg: 2200 RUB

(~ 22 EUR)
Comfort Class
Moscow / St. Petersburg
/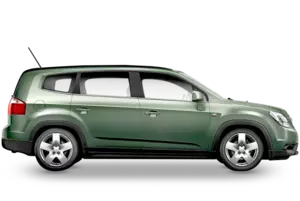 4 | 4
Moscow: 3500 RUB

(~ 35 EUR)

St. Petersburg: 2500 RUB

(~ 25 EUR)
Business Class
Moscow / St. Petersburg
/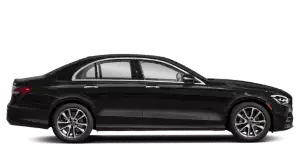 3 | 2
Moscow: 4990 RUB

(~ 50 EUR)

St. Petersburg: 4500 RUB

(~ 45 EUR)
Minivan
Moscow / St. Petersburg
/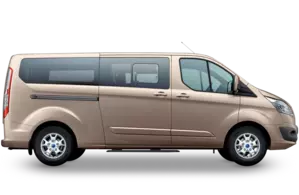 7 | 7
Moscow: 5400 RUB

(~ 54 EUR)

St. Petersburg: 4500 RUB

(~ 45 EUR)
Boat Terminal - City Chauffeur Service
Private English-speaking Chauffeur in Moscow and Saint Petersburg