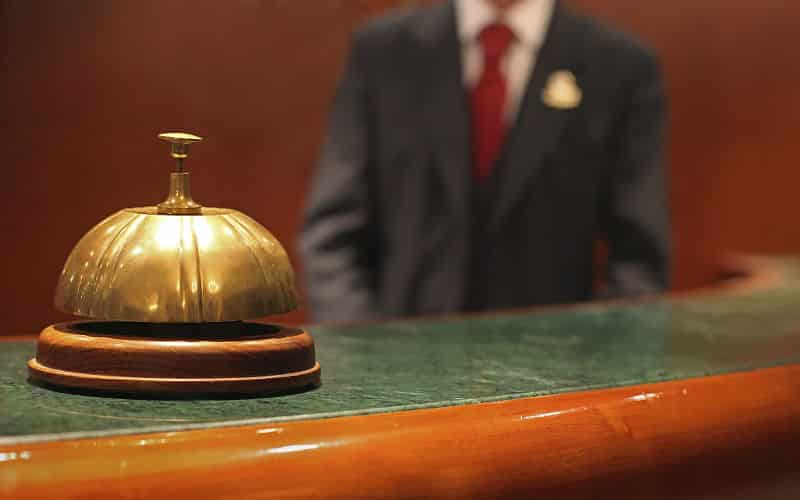 Hotel Pick-Up
3 h transfer to Vladimir
Your English-speaking guide will meet you in the lobby of your hotel with a name board. Together with your guide, you will drive in a comfortable vehicle to Vladimir, the first city of the Golden Ring, which is located approximately 190 km outside of Moscow.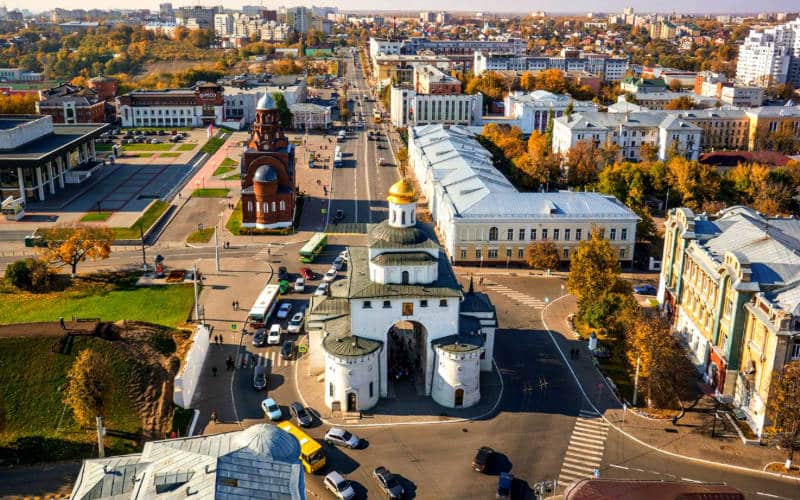 Vladimir
Your first stop is Vladimir, one of the medieval capitals of Russia, with its various 12th century monuments: the five-domed Assumption Cathedral with magnificent frescoes, the warrior-like cathedral of St. Demetrius and the Golden Gate, which used to be a tower over the city's main gate. Explore the city and its magnificent sights together with your personal guide!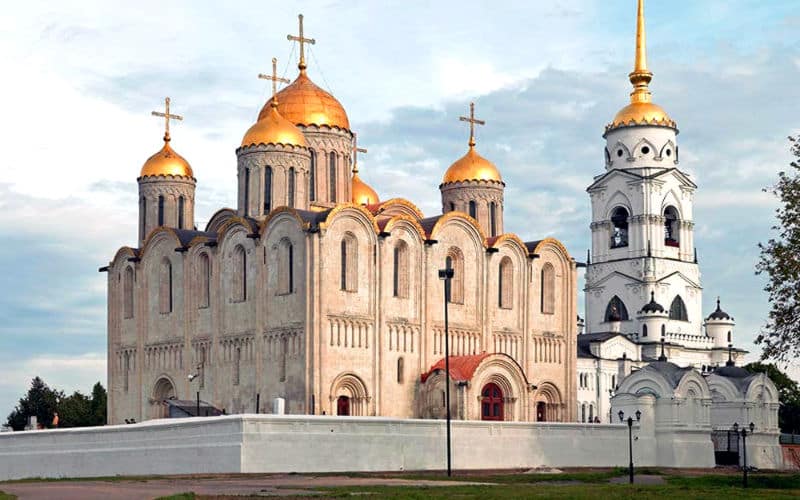 Assumption Cathedral and frescoes
Tickets not included, available on request
Take a visit to the Dormition (Assumption) Cathedral. The medieval, 6-pillared and 5-domed cathedral is part of the UNESCO World Heritage Site of the White Monuments of Vladimir and Suzdal. It houses the famous interior paintings of the great Andrei Rublev and Daniil Chernyni. Take your time exploring this holy sight together with your English-speaking guide.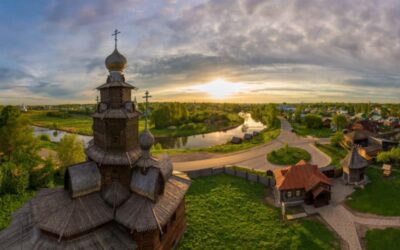 Museum of Wooden Architecture
Tickets not included, available on request
After visiting Vladimir, you will continue your journey to Suzdal (about 35 km further along the road). You will be able to visit the Museum of Wooden Architecture, showcasting the traditional Russian wooden building style. Before Soviet times, for hundreds of years this was the traditional way to build houses in rural Russia.
Suzdal Kremlin
Take a visit to the 10th century Suzdal Kremlin and its adjacent monasteries and churches, including the Cathedral of the Nativity, the Convent of the Intercession, and the Monastery of Our Saviour and St. Euthymius.
In Suzdal, you will visit a large market of souvenirs and have the chance to try out traditional Russian beverages, for example Mead or Sbiten.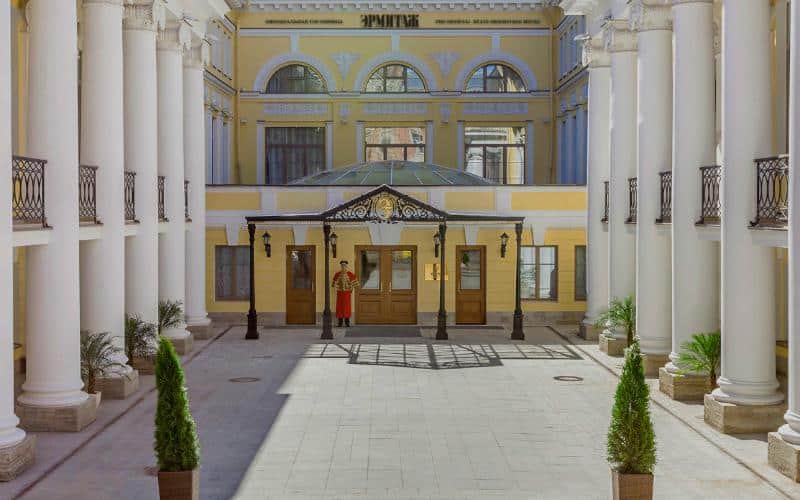 Hotel Drop-Off
At the end of your tour and visit to Vladimir and Suzdal, you and your guide will drive back to your hotel, airport, cruise port or any other place in Moscow that you prefer. You will be back in Moscow between 21:00 and 22:00 o'clock (9-10 PM).
Latest Reviews
Average rating:
1005 reviews
Mar 29, 2023
Perfection
Lingo used in::
2019-2022
I have been using Lingo Taxi since 2019 and will not even consider another service for even half the price. The drivers are brilliant, polite... Continue reading...
Page 1 of 1005:
«
‹
1
2
3
›
»