Enjoy a Kiev City Tour with LingoTaxi
Choose from our examples below or add your own preferences to the tour
Andrew's Descent is a historic descent connecting Kiev's Upper Town neighborhood and the historic Podil neighborhood
The Pechersk Lavra ("Monastery of the Caves") is a historic Orthodox Christian monastery.
Maidan – Kiev central square and location of the 2013-14 revolution
Saint Sophia Cathedral is an outstanding architectural monument and one of the city's best known landmarks
Andriyivskyy Descent with the Saint Andrew's Church
St. Michael's Monastery, a 18th century baroque style cathedral with Byzantine style interior
Our Kiev City Tour includes:
Pick up and drop off at hotel
Private Kiev city tour - as long as you want (minimum 3 h)
English-speaking chauffeur/guide
Parking expenses included
You can choose your own itinerary
Possibility to pay in US$ or Euro
Available languages for tours in Kiev:


Please note that ticketing is not included in the fare, but can be added upon request.
How does it work?
All you need to do is provide us with your preferred activities and wishes when you make a reservation for a tour (such as the places you wish to see, trying Ukrainian food, visiting churches, historic monuments, museums, etc.) and the amount of hours you wish to spend on your tour in Kiev. The LingoTaxi team will then prepare a tailored private tour for you!
Our drivers will not only show you the places you are interested in, but can also assist with taking pictures, advise you where to stop for tasty local food, take you to places where you can buy souvenirs or to get postcards to send home to your family and friends. Enjoy a great city tour of Kiev from the comfort of a private car with a local, knowledgeable and English-speaking driver/guide.
Discover Kiev with a local English-speaking chauffeur/guide!
LingoTaxi invites you on a private, unique tour through Kiev, the centuries-old capital of the Ukraine. Experience Kiev through the eyes of a local!
What is the itinerary of the tour?
Our experienced local, English-speaking guide will show you the main attractions of Kiev, such as the Independence Square, better known as Maidan and Khreschatyk, places that got global attention during the recent 2013-14 Euromaidan revolution. LingoTaxi offers to it's customers easy and safe way to see the best of Kiev City.
The most beautiful cathedrals like St. Michael Cathedral and St. Sophia Cathedral will catch you by it's holy and admirable beauty. You can explore these Cathedral's from the inside with our guide or continue to the St. Andrew's Church and Andrew's descent where another famous cathedral will wait for you. St. Andrew's is a Church without bells - your local guide will let you in on the local secret as to why the church's bell tower has never been inaugurated. Andrew's descent is also the most popular place to get acquainted with Ukrainian craft makers and to buy souvenirs. Of course you will also visit the must-see place: Kyivo-Pecherska Lavra. Other attraction can be also added, like the giant monument of Mother Motherland and World War 2 Museum or the Military Armament Exhibition, with a great panoramic view of Kiev.
Economy Class
/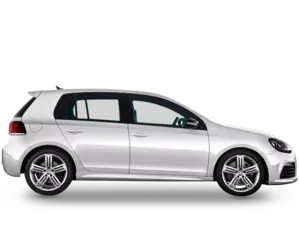 Comfort Class
/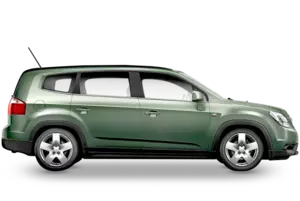 If you have any open questions regarding our Kiev City Tour, you can
contact us by phone, email or chat
. Or just simply fill out the question form below, and our team gets back to you by email as soon as possible.