Economy Class
/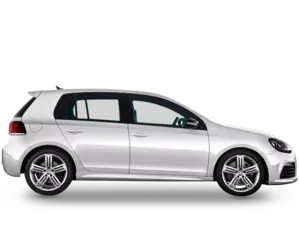 3 | 2 |

1000 RUB
Mercedes E-Class
/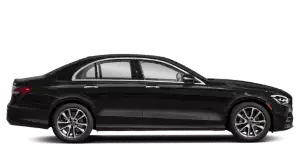 3 | 2 |

2800 RUB
Comfort Class
/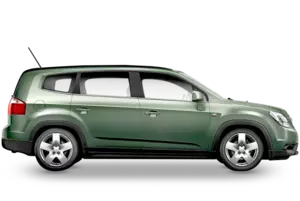 4 | 4 |

1250 RUB
Minivan
/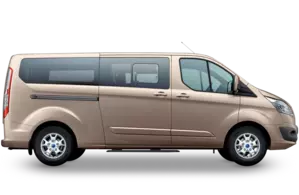 7 | 7 |

2800 RUB
English-speaking port and train station transfers in St. Petersburg
All transfers in St. Petersburg include an English-speaking driver. You can change to the language of your choice for free, if available.
Available languages in St. Petersburg:




Train Station Transfers in St. Petersburg include:
Meeting with a name board on platform
Help with luggage
Waiting time & parking costs included
Payment in Euro, US Dollar or Russian Rubles
Fixed fares, no hidden costs!
Train Station and Seaport Transfers include a personal meeting at the platform (or pier / visitor gate) with a name board, as well as 30 min (1h at port) of waiting time. For outbound transfers, our drivers can help you to find the correct platform, if requested.
Additional Information
| | |
| --- | --- |
| Baby / booster seat (each) | 150 RUB |
Train Station and Seaport Transfers
Our Train Station and Seaport Transfers include personal meeting on the platform with a name board (for train stations) or at the visitor gate / pier (for ports). Taxes, parking expenses and 30 min. waiting time (1 hour at the port) and toll costs are already included in the fare. For a transfer to a train station or seaport, the transfer includes personal assistance by the driver with luggage and finding the right platform/pier. Train Station and Seaport Transfers have a fixed fare for all locations within Saint Petersburg. There are no additional costs in case of delay, traffic jams or unforeseen snow storms.
Chauffeur Service
The Chauffeur Service fare is fixed per hour. Enjoy Saint Petersburg and its beautiful sights with your personal English-speaking chauffeur. With local knowledge, support and unlimited mileage within Saint Petersburg, including Peterhof and Catherine's Palace. See here for more information.
Online Reservation
Please select a valid form
Latest Customer Reviews
Average rating:
965 reviews
Apr 14, 2019
A great and safe driver
I booked a transfer to the Sheremetyevo airport, because when I arrived at the Iaroslavskaia Moscow station, some taxi drivers started fighting... Continue reading...