Kolomna Day Tours incl. English-speaking guide with LingoTaxi
What is Kolomna?
Kolomna is an ancient Russian city about 120 km (75 miles) south-east of Moscow, situated at the confluence of the Moskva and Oka Rivers. Due to sensitive military production of missile components, Kolomna was a closed city until 1994.

Kolomna is a hidden gem in close proximity of Moscow. Enjoy a day-trip into the province beyond Moscow and discover the ancient, rural Russia.

The city is still not listed officially as a city of the Golden Ring, despite its kremlin and the large number of well-preserved churches and monasteries. Like some other historical Russian cities, it has a kremlin, which is a citadel similar to the more famous one in Moscow and also built of red brick. The stone Kolomna Kremlin was built in the 16th century under the Russian Tsar Vasily III. The Kolomna citadel was a part of the Great Abatis Border and, although much of the surrounding wall was removed in the eighteenth century and materials used to construct other public buildings, the remaining stretch of wall, several towers, and some interior buildings have been preserved and held in a good shape. A museum is located inside. In front of the façade stands a statue of Dmitry Donskoy, celebrating the gathering of his troops in Kolomna prior to the Battle of Kulikovo in 1380.
Itinerary of the Day Tour to Kolomna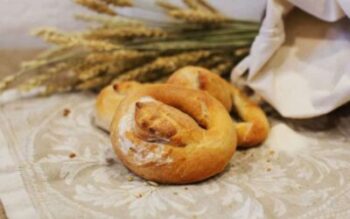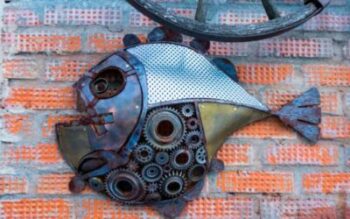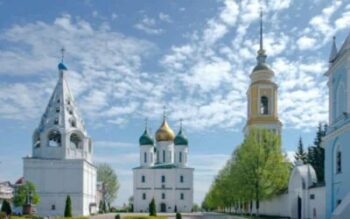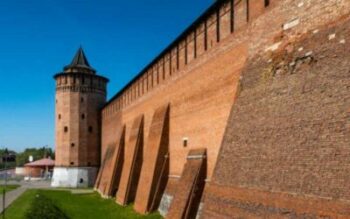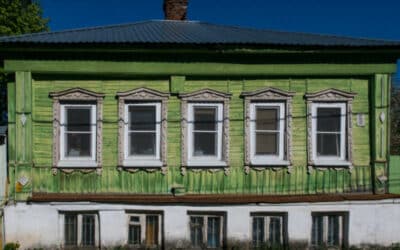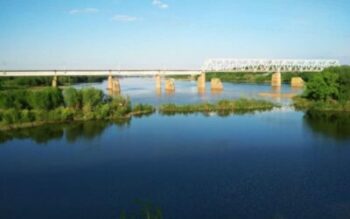 ---
Our English-speaking guide will meet you in the morning (about 8:00) in the lobby of your hotel. Together, you will drive in a comfortable vehicle to Kolomna, about 2 hours outside of Moscow. Once you arrive at Kolomna, you will be able to taste traditional Russian pastry and sweets, have a look at historic artifacts or try blacksmithing. You will have a stroll on the peaceful Cathedral Square with various churches, including the Church of John the Baptist, one of only three 14th-century buildings preserved in Moscow Region. Your guide will show you the magnificent 16th century stone Kremlin and accompany you along the cozy streets of Posad, the historical downtown. Kolomna is situated on the confluence of Oka and Moskva river, and you will visit the rivers with your guide before leaving the city. The total tour duration is between 9 and 11 hours, including transportation. At the end of the tour, you will be chauffeured back to your accommodation in Moscow.