Mezhyhirya Residence Tour in Kiev
Anyone following the recent history of Ukraine will be quite familiar with the Euromaidan and the Mezhyhirya residence of former Ukrainian president Victor Yanukovych - which nowadays stands as a symbol of corruption at the presidential level in Ukraine. After the president had been replaced, protesters were able to walk freely into the presidential mansion and estate. They were astounded by the opulence, luxury and extravagance of the residence. Amongst the luxury buildings and the huge protected forest area is a private zoo, ancient treasures of Ukrainian literature, and a fleet of expensive cars.
Today, visitors are able to stroll freely through the Mezhyhirya Residence and learn about the corruption that created this presidential mansion. LingoTaxi invites all foreign guests to Ukraine on a trip to this "must-see" sight just outside of the Ukrainian capital Kiev.
You can choose between a simple two-way transfer from your hotel to the Residence and back. Your driver will stay at the location to wait for you to return to Kiev.
Besides the simple transfer, we offer an all-inclusive English-speaking tour around the Mezhyhirya Residence. Our tour includes guiding and interpreting services with our English-speaking driver throughout the visit, the entrance ticket, an exclusive 1.5 hours indoor excursion of the Yanukovych Residence, and sightseeing of the surrounding area either on foot or by bike.
All-Inclusive Tour to Mezhyhirya Residence
Full transfer to/from hotel
English-speaking chauffeur and translator
Entrance Ticket to the Residence
1.5 hours Complete Indoor Excursion of the Mezhyhirya Residence
Territory sightseeing on foot or by bike
Guidance/translation by our chauffeur
Round Trip Transfer
from 79 EUR
/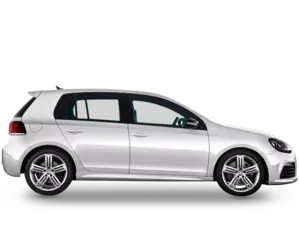 max. 3
English-speaking driver/guide
Pick up and drop off at hotel
Up to 5 hours waiting time at Residence
Parking expenses included
Payment in EUR or USD
Possibility to switch to Comfort Class (max. 4 ) total 89 EUR round trip transfer or Minivan (max. 7 ) total 125 EUR round trip transfer.
All-inclusive Tour
from 150 EUR
/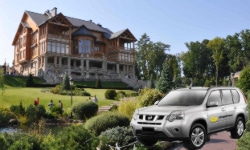 The price indicated is for 1 person. Each additional person: +35 Euro. For example, an all-inclusive tour for 4 people would be 255 Euro total.
Pick up and drop off at your hotel
English-speaking chauffeur/guide
Incl. Entrance tickets to the Residence
Incl. 1.5 hours Complete Indoor Excursion of the Mezhyhirya Residence
Incl. Territory sightseeing on foot or by bike (2h bike rent)
Incl. Guidance/translation by our chauffeur
If you are interested in a transfer to the Mezhyhirya Residence or wish to participate in a private all-inclusive tour, be welcome to send us a message and our customer service team will get in touch with you to plan your individual, customized tour to Mezhyhirya.